Hi my guys… I'm not accepting Sugar Baby Tributes
So I have signed up to received tips / tributes through tiptributedonate.com
The great thing about this site is that I get 100% of the tip / tribute amount!
So if you really really want to be an awesome person please treat me to a great tip / tribute!
Treating me like your Sugar Baby is one way to keep me available taking care of your needs.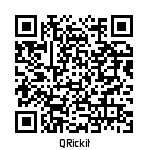 Click the QR code above or click this link to go to my tiptributedonate.com page!